Shopping Cart
Your Cart is Empty
There was an error with PayPal
Click here to try again
Thank you for your business!
You should be receiving an order confirmation from Paypal shortly.
Exit Shopping Cart
Maryland Licensed Tree Experts

| | |
| --- | --- |
| Posted on 17 May, 2016 at 8:50 | |
The Bigleaf Magnolia (Magnolia macrophylla) is most easily recognized by it's very large leaves, flowers and cone like fruit.  It is a deciduous tree that can reach heights of up to 60 feet.  The Bigleaf Magnolia has a single erect trunk with a pyramidal shaped crown and spreading branches.  It is native to moist, rich woodlands and slopes from Louisiana to Georgia in the south and Southern Indiana to West Virginia in the North.  This species is also cultivated outside of it's native range for ornamental purposes.  The Ashe's Magnolia is similar in appearance but the native ranges do not overlap.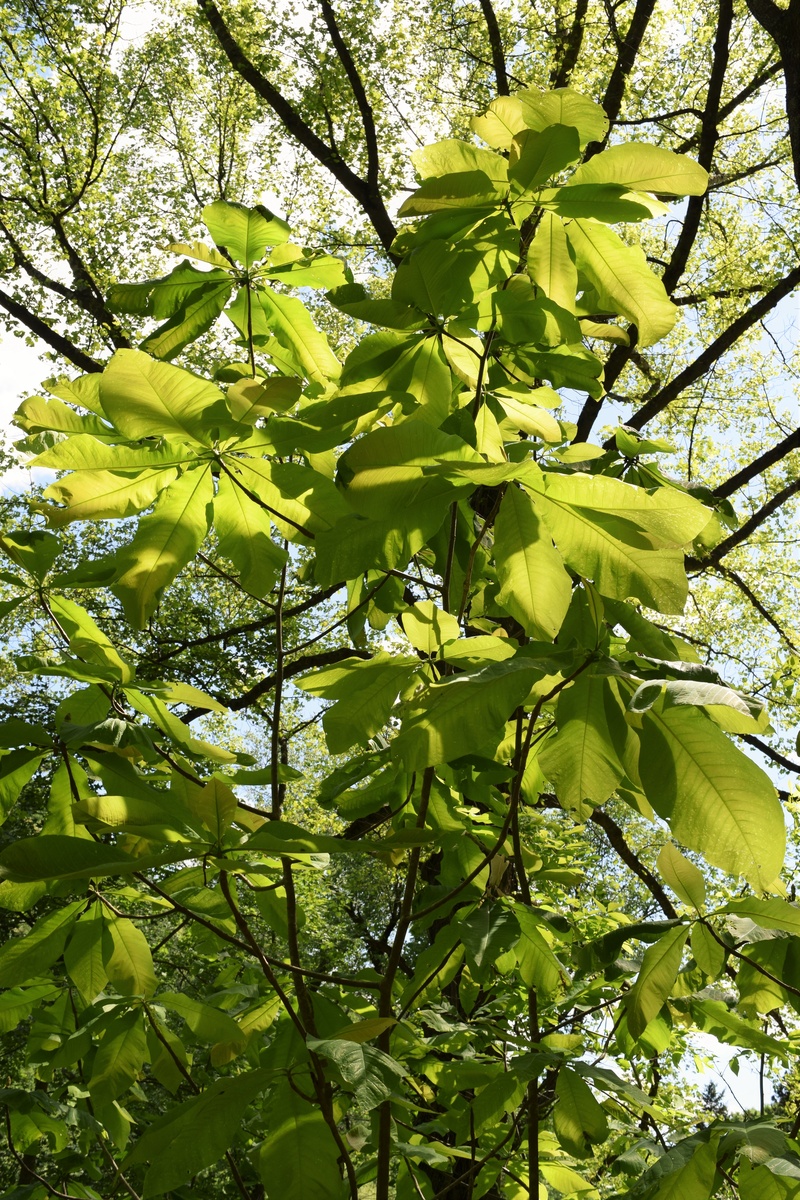 The bark of the Bigleaf Magnolia is pale grey or yellow-brown, smooth or lightly bumpy with inconspicuous plates.  The leaves are bourne in whorl like clusters that occur near the branch tips.  They are simple obvate to broadly elliptical, wider around the middle.  The upper surface is dark green and hairless while the lower is surface is white chalky and hairy.  The flowers are fragrant, showy, creamy white in color, with a purple blotch at the base.  The fruit is a cone like aggregate of folicles that are round or slightly egg shaped, red when aged and splitting to reveal orange-red seeds that are 10-12mm long.  The fruit matures in late summer.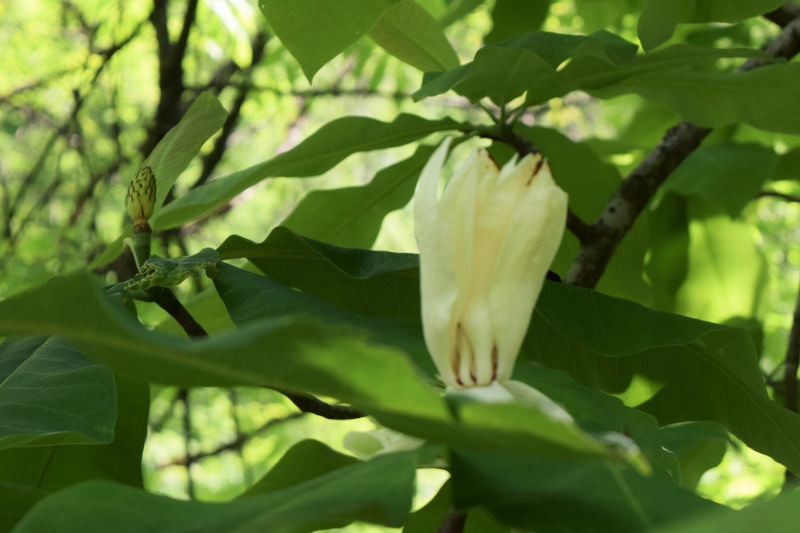 Image Citations (Photos 1 & 2): Amy Gilliss, Arundel Tree Service, Location-Mingo County, West Virginia
Meet more trees on our website www.ArundelTreeService.com or follow our blow www.MeetATree.com. 
Categories: Meet A Tree, Shrubs, Ferns and Flowers
/