Shopping Basket
Your Basket is Empty
There was an error with PayPal
Click here to try again
Thank you for your business!
You should receive an order confirmation from Paypal shortly.
Exit Shopping Basket
Maryland Licensed Tree Experts

| | |
| --- | --- |
| Posted on 25 December, 2016 at 14:30 | |
The custom of the Christmas tree developed in early modern Germany with predecessors that can be traced to the 16th and possibly even the late 15th century. Customs of erecting decorated trees in wintertime can be traced to Christmas celebrations in Renaissance-era guilds in Northern Germany and Livonia. Fir trees have been traditionally used to celebrate winter festivals by both Pagan's and Christian's for thousands of years. Pagans used Fir branches to decorate their homes during the winter solstice, as it reminded them to think ahead to Spring. The Romans used Fir Trees to decorate their temples at the festival of Saturnalia. Christians use it as a sign of everlasting life with God. A Christmas tree is a decorated tree, usually an evergreen conifer such as pine or fir, traditionally associated with the celebration of Christmas.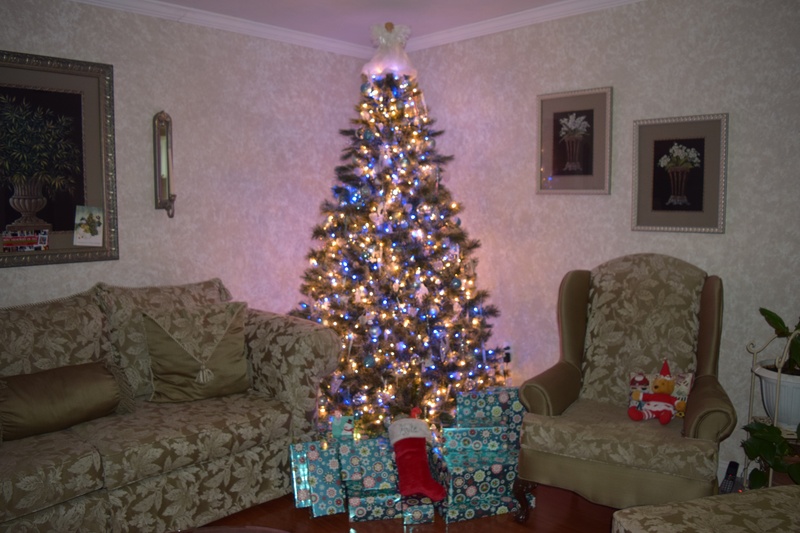 Image Citation : Amy Gilliss, Arundel Tree Service
Each year, 33 to 36 million Christmas trees are produced in America, and 50 to 60 million are produced in Europe. In 1998, there were about 15,000 growers in America (a third of them are "choose and cut" farms, which allow buyers to select their tree before cutting it down). In that same year, it was estimated that Americans spent $1.5 billion on Christmas trees. Some trees referred to as living Christmas trees, are sold live with roots and soil, often from a nursery, to be stored in planters or planted later outdoors and enjoyed (and often decorated) for years or decades to come. In the past, Christmas trees were often harvested from wild forests, but now almost all are commercially grown on tree farms. Almost all Christmas trees in the United States are grown on Christmas tree farms where they are cut after about ten years of growth and then new trees are planted to begin the cycle again. Christmas trees are a large attraction for small mammals, birds and spiders as they provide nesting and shelter.
Though the why of decorating a Christmas tree may remain the same, the ways to go about doing it are limitless. Today you are not just limited to a classic evergreens with white or multi colored lights. Artificial trees have become very popular over the last few decades and are considered by most to be more enviromentally friendly (until they end up in landfills at least...). You can now purchase thousands of different sizes, colors, styles, themes and materials of artificial trees some even come with built in lights. For those of us who are a bit more tech savvy, lights can even be programmed to music and come in colors beyond the basic rainbow. The options are as endless as our imaginations, maybe this year your family will out-decorate the Griswold family! ;-)
More Cool Tree Facts www.ArundelTreeService.com or follow our blog www.MeetATree.com
Categories: Cool Tree Facts, Meet A Tree
/