Shopping Basket
Your Basket is Empty
There was an error with PayPal
Click here to try again
Thank you for your business!
You should receive an order confirmation from Paypal shortly.
Exit Shopping Basket
Maryland Licensed Tree Experts

| | |
| --- | --- |
| Posted on 9 February, 2017 at 11:10 | |
The Tamarack- Larix laricina, is a deciduous conifer that can reach heights of 100 feet or more. It is native to Canada, Alaska and the Northeastern portion of the United States (South through Cranesville Swamp in Garrett County, Maryland) growing in elevations from 0-1200 m. Tamarack is generally found growing in well drained uplands and acidic soils with other Northern Conifers such as Spruce, Balsam Fir and Jack Pine. Occasionally Tamarack is also found growing in swamp areas of the far North, reaching the Arctic tree line.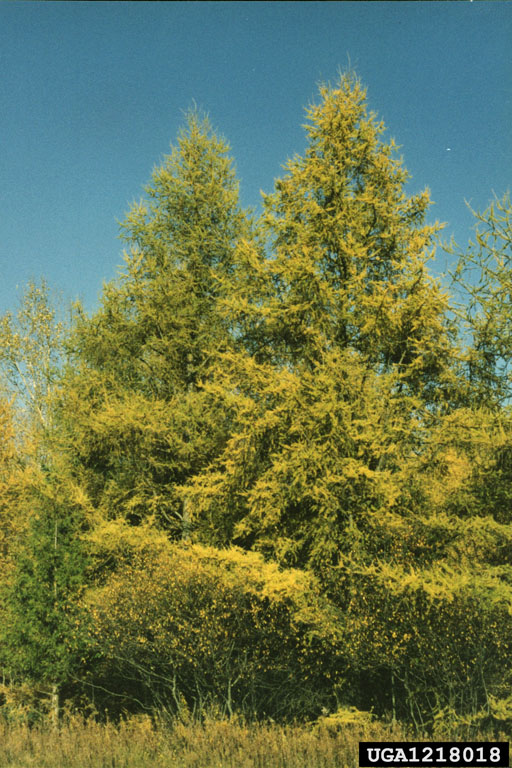 Image Citation: Bill Cook, Michigan State University, Bugwood.org

The Tamarack has an ovoid or conical crown, slender flexible orange-brown twigs. The leaves are needle like 2-3 cm long, light green in color becoming darker in the summer and then yellowing in Autumn before falling off. The needles are in tufts of 15-25 on each shoot. The pollen cone is spherical 3-4 mm in diameter and born on short shoots. The seed cone is larger 1-2 cm long but also spherical, red when young becoming yellow-brown when mature. Cones generally fall from the tree after maturing or can remain for multiple years in some cases. Tamarack is very intolerant of shade, it can only tolerate some shade during the first several years, but must become dominant to survive. When mixed with other species, it must be in the over story never surviving as an understory tree. Tamarack is good at self-pruning, and boles of 25 to 30 year old trees may be clear for one-half or two-thirds their length.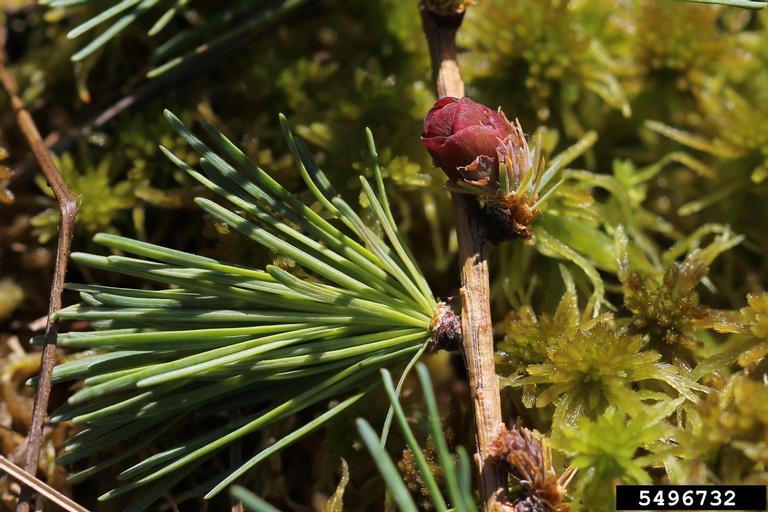 Image Citation: Rob Routledge, Sault College, Bugwood.org

The Tamarack tree was a very useful resource to the early Native Americans. Native Americans frequently used the Tamarack tree for various wood working and medicinal purposes. The needles were recorded to be made into a tea and used as an astringent. This tea was also used to treat dysentery and diarrhea. The Gum from Tamarack Sap was chewed for indigestion. The inner bark of the Tamarack was finely chopped and applied to burns to assist in healing. The wood was not only burned for firewood, but crafted into canoes, and snow shoes.  The word tamarack comes from the Algonquian and means "wood used for snowshoes."
Meet more trees on our website www.ArundelTreeService.com or follow our blog http://arundeltreeservice.meetatree.com/
Categories: Meet A Tree, Medicine Trees (Historically and Current)
/