Shopping Basket
Your Basket is Empty
There was an error with PayPal
Click here to try again
Thank you for your business!
You should receive an order confirmation from Paypal shortly.
Exit Shopping Basket
Maryland Licensed Tree Experts

| | |
| --- | --- |
| Posted on 20 October, 2016 at 9:30 | |
The Sugarberry - Celtis laevigata is a small deciduous tree that grows upwards of 95 feet, they often flower and fruit when young. The Sugarberry grows in an upright erect form with an open spreading crown. The simple bark is grey in color and smooth when young, becoming marred with cork or wart like ridges / growths. The bark marking is often caused by bird excavating the bark to access the sweet sap, this in turn attracts insects to the wounds. The leaves are simple and alternate usually thin and paper like in texture, lanceolate or ocassionally ovate with a rounded, flattened or asymmetric tip. The upper surface is pale green and hairless, smooth surfaced with visible veins.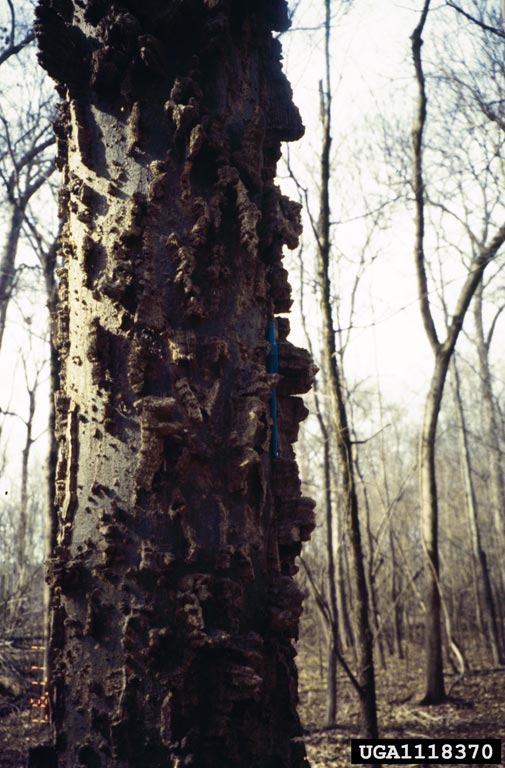 Image Citation: Brian Lockhart, USDA Forest Service, Bugwood.org
The Sugarberry is a member of the Cannabaeceae (Hemp) family. Sugarberry is usually found growing in sandy loam or rocky soils along streams, bottom lands, and in woodlands. The Cannabaceae Family is made up of 11 genera and 180 species of shrubs, trees, herbs and vines - 14 species are found in North America only 9 are native others are naturalized. The woody members of this family are most easily identified by their alternate simple leaves with 3 primary veins from the base and inconspicuous flowers, and were originally classified as members of the Elm family (Ulmaceae) but recent studies suggest they should actually be included with the Cannabaeceae family.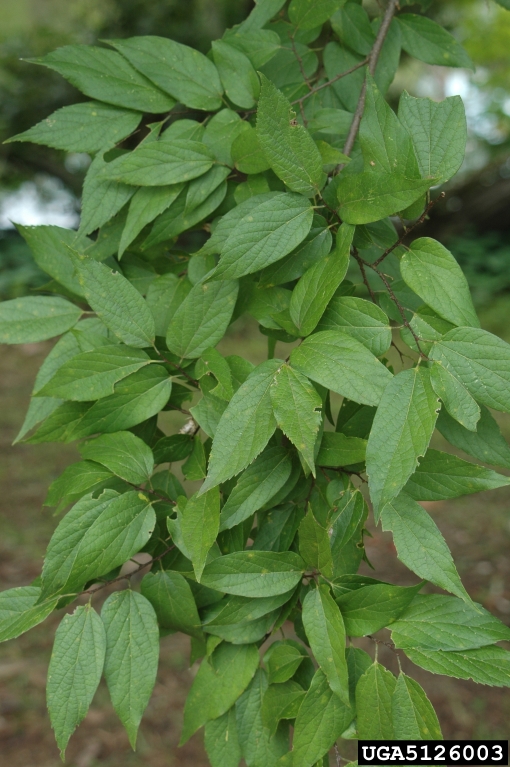 Image Citation: Chris Evans, University of Illinois, Bugwood.org
Sugarberry has long been used for many purposes by a variety of Native American tribes. The Houma used a concentrate made from the bark to treat sore throats and ground up shells to treat venereal diseases. The Comanche would beat the fruits to a pulp and then mixed with animal fat, rolled into balls, and roasted in the fire as food. The Acoma, Navajo, and Tewa all consumed raw Sugarberries for food. The leaves and branches were boiled by the Navajo to make dark brown and red dye for wool.
Meet more trees on our website: www.ArundelTreeService.com or follow our blog: www.MeetATree.com
Categories: Meet A Tree, Eat a Tree, Medicine Trees (Historically and Current)
/