Shopping Basket
Your Basket is Empty
There was an error with PayPal
Click here to try again
Thank you for your business!
You should receive an order confirmation from Paypal shortly.
Exit Shopping Basket
Maryland Licensed Tree Experts

| | |
| --- | --- |
| Posted on 5 May, 2016 at 10:10 | |
The Wild Olive, Osmanthus americanus is also called the Devilwood tree.  Most commonly recognized by it's dark green leathery opposite leaves small white flowers, and olive like fruit.  The Wild Olive is a small evergreen tree or shrub that reaches heights upwards of 50 feet.  Generally the tree form grows with one single trunk while the shrub form may have multiple trunks and a more bushy shape.  The named Devilwood is thought to be given because of it's very hard wood which is "devilish" to woodworkers.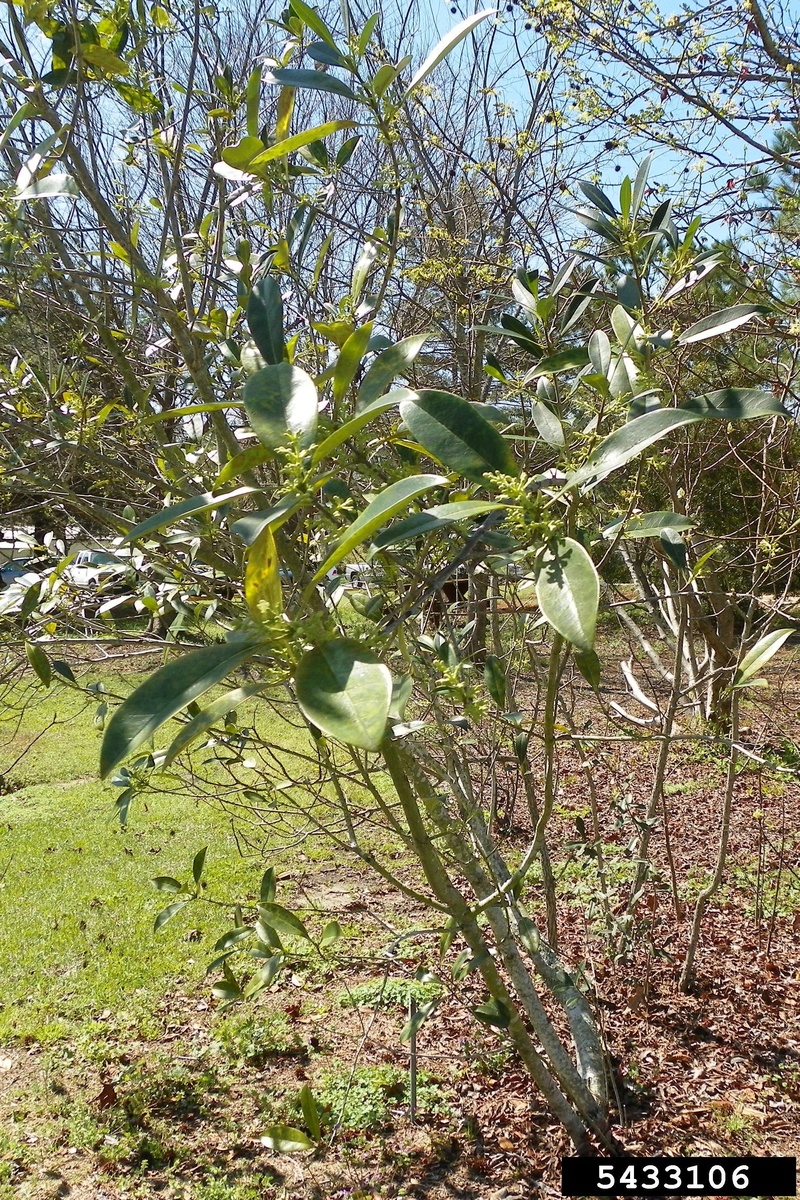 Image Citation: Karan A. Rawlins, University of Georgia, Bugwood.org

The bark fo the Wild Olive is Grey or Red-Grey when young becoming rough, scaly and Red-Brown with maturity.  The leaves are opposite, glossy, leathery, oblong and occasionally notched.  The upper surface of the leaves are lustrous and hairless dark green in color, while the underside is a paler green.  The flowers are unisexual, with the male and female flowers appearing on different trees.  Flowers are small creamy white with four petals and a fused tube.  Male flowers contain 2 stamens and are produced in short axillay panicles.  The fruit is oval or ellipsoid in shape, similar to that of a common olive, containing one seed.  The dark purple to black fleshy fruit matures in Summer to Fall.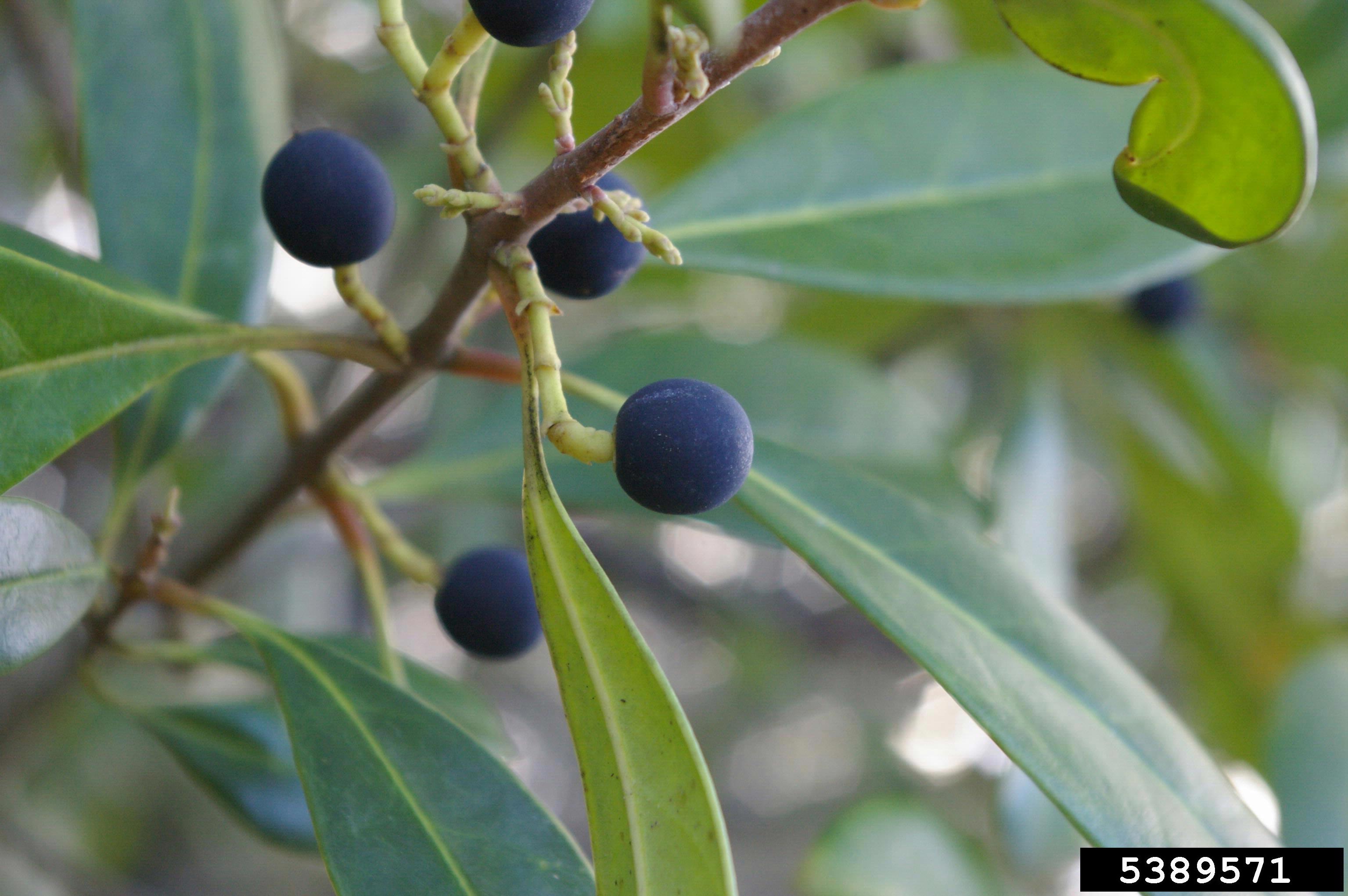 Image Citation: Nancy Loewenstein, Auburn University, Bugwood.org

The Wild Olive is native to coastal dunes, sand hill and upland woods area up to 150 meters above sea level.  It can be found from South Eastern Virginia along the East Coast through Florida and along the Gulf Coast into small portions of Louisiana and Texas.  
Meet More Trees on our Website www.ArundelTreeService.com or Follow our Blog www.MeetaTree.com
Categories: Meet A Tree, Shrubs, Ferns and Flowers
/